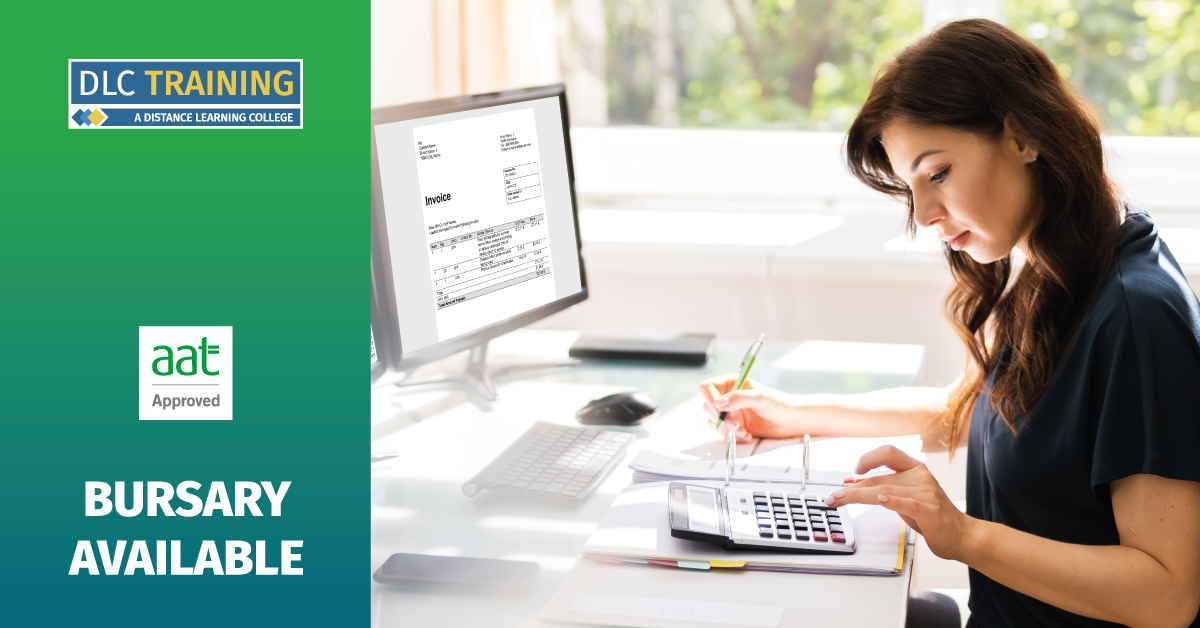 Practical finance and accounting courses from beginner to experienced
Gaining an AAT qualification in Accountancy or Bookkeeping can enable you to step into a new career, or move your current career forward, and can have huge benefits whether you want to become self-employed or be recognised by an employer.
Every year 80,000 people discover the benefits and value of an AAT qualification – it's a range of qualifications that provide you with the practical skills required in bookkeeping and accounting.
DLC Training provides you with step by step guidance via online distance learning. The courses are supported by an AAT qualified Tutor who will support you throughout your online course. Studying at your own pace enables you to maximise your productivity, enjoy your course, and provide you with the space and time to take the information on board.
Four Key Reasons DLC Training's AAT Qualifications can Advance Your Career
Employers trust AAT qualifications
Flexible learning enables you to fit your course around your lifestyle
Internationally recognised qualifications
Join a community of 130,000 AAT Members
Until 22nd April 2022 AAT are offering a unique opportunity, a bursary that covers all the costs of your AAT Course providing you meet the specified criteria.
Learn more about the full range of AAT Qualifications.
For more ways, an AAT course can help your career, read our blog 6 Reasons Why You Should Do an AAT Bookkeeping Qualification, and don't forget to follow us on Facebook, Twitter, LinkedIn, and Instagram to stay up to date with new courses, qualifications, bursaries and ways to advance your career.