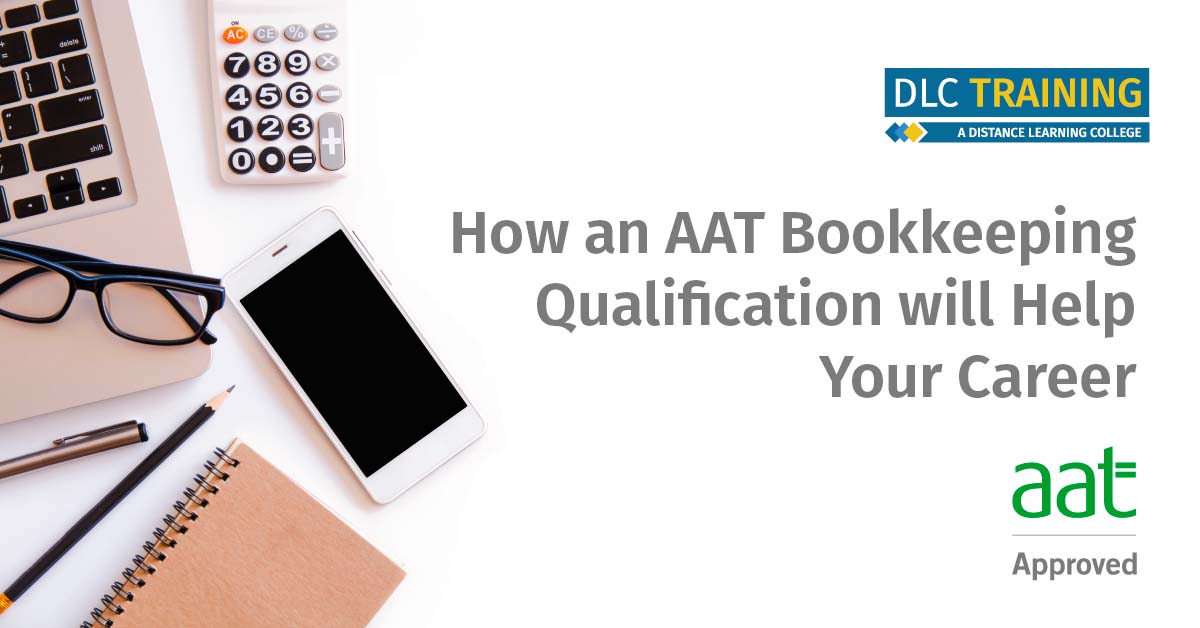 There are many reasons why you should consider studying for a professional qualification, from creating new career opportunities for yourself to being ready for a promotion. There are hundreds of different industries, sectors and progression routes to choose from; however, if you want an exciting job role, with plenty of opportunities for growth, and the added security of knowing there will always be requirement for your knowledge, then bookkeeping could be the perfect choice for you.
Here we share our six top reasons why you should study for an AAT Bookkeeping Qualification;
You could eventually be your own boss
Once you have passed the AAT Advanced Certificate in Bookkeeping, you can go onto applying to become an AAT Licenced Bookkeeper.  You could then set up your own bookkeeping practice and work for yourself on a full-time basis or even freelance alongside your current job. On average, 92% of AAT License holders are satisfied with their jobs and work-life balance!
No experience? You can apply for jobs
Having no experience can mean it is a lot harder to get a job in the industry you want, however, if you show initiative by studying a qualification in your own time, this can look good to potential employers. With the availability of fully online courses, you can fit this around your current career. There are no prerequisites to starting the AAT Foundation Certificate in Bookkeeping, so once you have your qualification, you can start applying for jobs straight away.
Get the skills that employers want
In the words of AAT "Financial management is at the heart of every business, so the demand for accounting and finance skills is consistently high across all sectors. Our practical, industry-focused qualifications enable you to manage finances, budgets and cash flow effectively and play a key role in business growth. With AAT on your CV, you demonstrate a level of excellence and work-readiness sought after by employers."
Having a qualification and furthering your knowledge can provide opportunity for promotion or finding a new job at a higher level. With this increased responsibility comes increased salary and earning potential.
Make the most of a career break
With the way things are at the moment, there are a lot of people on furlough or who have been made redundant. If this is you, then you can make the most of your career break by learning a new skill.
You could eventually become chartered
If, after completing the AAT Advanced Certificate in Bookkeeping, you want to learn more, you can go onto completing the AAT Advanced Diploma in Accounting and then the AAT Professional Diploma in Accounting. Completing the AAT Professional Diploma in Accounting allows you exemptions from exams with the ACCA, ACA & CIMA.
DLC Training provides a range of bookkeeping courses and qualifications.
Click here; https://www.distancelearningcollege.co.uk/courses/accountancy/ to find out more.