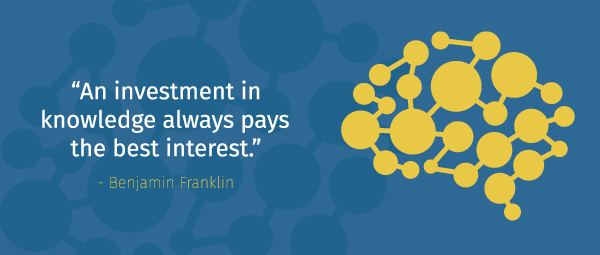 Employee Development With DLC Training
DLC Training provides an unrivalled service to each of our business partners when they invest in workforce development with us. Through our training programmes, we have helped thousands of companies around the world maximise their most valuable asset – their people.
What we offer employers
Our offer is of the highest quality – from the calibre of our tutors to our specially prepared support materials, you will discover that we are the provider of choice for businesses seeking the very best staff development programmes delivered to meet your exact requirements. The quality of our service is evident in the outstanding results achieved and our 98% pass rate.
As standard you'll receive:
An assessment of your business aims and the progression aspirations of your staff in order to develop bespoke training recommendations that meet goals and objectives

Full delivery of your chosen Ofqual accredited, internationally recognised qualifications from levels 2 to 7 and across a diverse range of industries

Online study methods meaning there's no need for day release or time off in order to train and develop your workforce

Feedback and guidance for students from an expert tutor team, with significant industry experience

A solid combination of theory and practical knowledge in each qualification to ensure our

distance learning courses

are entirely relevant and transferable to the 'real' business world

Access to continuous business support from our highly-trained advisors, we'll advise and assist you in implementing your staff's newly acquired skills and knowledge into the workplace

Regular student reviews and reports to track improvements in employee engagement and productivity

Progress tracking reports are sent on a frequent basis to keep you up to date with student achievements
Have we peaked your interest? Download our brochure for further information on how your business can benefit from the wide range of accredited qualifications we have available at DLC Training.
What are the benefits of training and development for your employees?
Knowledge and skill development, increased employee engagement, productivity and staff retention are some of the key benefits you can expect to see when training your employees with us.

Investing in workforce development for your team will have a positive, immediate and direct benefit to your business, such as:
Providing your workforce with the opportunity to up-skill will

improve motivation

Your employees will become

more engaged

, improving their performance

Engaged employees are loyal,

improving your staff retention rates

and consequently

reducing recruitment costs

Employees who are given development opportunities to learn new skills and gain confidence in their abilities, also gain a

greater sense of pride in their work
Improvement in employee capability will achieve greater efficiency in all business areas, increasing sales and levels of customer service
 DLC Training bespoke business employee development plans
Every organisation is different, and so is every employee, which is why we believe in building bespoke training strategies. We offer accredited qualifications from level 2 to level 7 in a diverse range of industries covering an even wider array of topics. Our flexible and unique approach allows businesses to develop every individual, at any level, in every department.

If you decide to enrol an employee on a course, you and your learner will receive quality support throughout the learning journey. Your learner will have an allocated study support advisor and expert tutor to support them with their learning. As an employer, you will receive a dedicated business support advisor that will be on hand throughout your learner's studies. Your business support advisor can provide additional advice and guidance to ensure the training benefits for your organisation.
Take a look at our full list of accredited qualifications available at DLC Training today.
Our trusted training partners

LEAVE AN ENQUIRY
If you would like further information on any of our courses – get in touch! Our skilled specialists are available to answer your queries on:
Freephone: 0800 012 6770