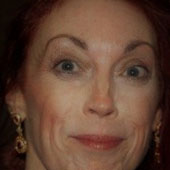 Vicky Burton
CIPS Level 4 Diploma
Vicky Burton is a Buyer for a large UK based business, MWH Treatment. Vicky has just completed her Chartered Institute of Procurement and Supply (CIPS) Level 4, Diploma, qualification with DLC and is progressing on to her level 5. Vicky sits down to tell us more about herself, her career and her experience with DLC while studying for her procurement qualifications.
Hi Vicky, Can you please tell us a little bit about yourself?  
My first experience of working in the Water industry, was with a local authority as a scheduler in the Wastewater department. Although I thoroughly enjoyed my role, I was keen to explore career progression opportunities and being made redundant in 2015 afforded me the time to reflect on this.
The role of Purchasing Assistant within MWH Treatment offered me a clear career path, whilst still being within the Water industry which I already had a good amount of knowledge and experience in. MWH Treatment has a renowned reputation for a focus on people and career progression, so when I was offered the role, I was over the moon.
Explain your job role and tell us a little bit about what you do, please?
In my current role as a buyer, I am involved in a range of construction schemes to maintain and improve our Client's water supply and wastewater treatment works throughout the UK, ranging from major multi-million-pound projects through to minor capital maintenance.
Day to day tasks involve Purchasing goods, materials and services to ensure that the company operational needs are met. Reviewing opportunities to improve prices and terms of business with suppliers and utilising negotiation and procurement best practice tools and methods.
Can you explain your career progression so far?
I began my career with MWH Treatment in 2015 working on the Severn Trent Framework, as a Purchasing Assistant, and have since made the progression to Assistant Buyer, and was promoted to Buyer in 2020
Which Course have you studied and why?
MWH have fully supported me to complete CIPS Level 3, with one remaining exam to take for CIPS Level 4 in March 2021. I am excited to progress to Level 5, and finally Level 6 to gain full MCIPS accreditation.
I chose to start with the Level 3 qualification to gain a fundamental understanding of CIPS terminology and procurement practices, which I feel has given me a good foundation to build on for the higher levels.
How you have been able to use your learning within your workplace?
I constantly use the knowledge I have gained, both in negotiating with suppliers and understanding the reasoning and theory behind procurement practices especially in the area of contract terms and conditions. My confidence has increased dramatically, not only when dealing with the external supply chain, but also with various internal stakeholders.
Would you recommend your course to another professional looking to develop themselves?
I'd have no hesitation in recommending this course to anyone who is looking to start or progress their procurement career but needs the flexibility to create their own study schedule.
Vicky, can you explain how you found your learning experience overall?
Learning how to time manage and be disciplined was a challenge at first, but I was soon able to create a study programme that worked for me. The course material is very detailed and knowing there is always a tutor on hand for guidance is reassuring. I have enjoyed my studies so far and feel it has definitely challenged me in positive way.
Last question Vicky! Are there any other comments you would like to include?
I would like to thank DLC for their support over the last 2 years of study, and look forward to completing the remaining levels with them.
Thank you for taking the time to talk to us Vicky, we are looking forward to supporting you through your level 5 and 6 CIPS qualifications to support you with achieving your MCIPS status.
LEAVE AN ENQUIRY
If you would like further information on any of our courses – get in touch! Our skilled specialists are available to answer your queries on:
Freephone: 0800 012 6770
Email: info@dlctraining.co.uk