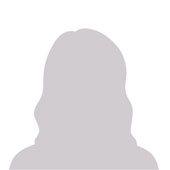 Rebekah Brady
CIPS level 4 Diploma
Rebekah Brady has just completed her CIPS Level 3 and is now working on her level 4 with DLC Training. Rebekah is going to progress through each of the CIPS levels until she has achieved the prestigious MCIPS status, after completing level 6, the highest level of CIPS study. – April 2019.
Rebekah shares with us the reason why she is studying for the CIPS Qualifications and a little bit about her career.
Which CIPS Course you studied and why? 
I have completed Level 3 and currently studying Level 4, I am to be fully CIPS accredited up to and including Level 6 to aid in my current role and development my knowledge and understanding.
Can you tell us about your job role and a little description about what you do? 
My role is Procurement & HR Admin – Primarily my job involved daily meetings with suppliers, carrying out audits, updating supplier agreements, looking for competitive prices/quality from potential suppliers as well as improving relationships and service from current suppliers
How you have been able to use your learning within your workplace?
I can understand the terminology better, compared to before, I understand better how the process of ordering should work and the stuff that goes on behind the scenes, like supplier agreements and work with other departments, etc.
If you would recommend CIPS training to another person looking at Procurement courses?
Yes I would definitely recommend CIPS to anyone looking to move in to Procurement or for anyone like myself, already working within the industry but who wants to get ahead within their current role or progress to the next stage of their career.
How you found your learning experience overall?
I am used to distance learning and keeping to strict schedules to fit it all in, which suites me, I have enjoyed the experience with DLC and I am looking forward to achieving my level 4.
LEAVE AN ENQUIRY
If you would like further information on any of our courses – get in touch! Our skilled specialists are available to answer your queries on:
Freephone: 0800 012 6770
Email: info@dlctraining.co.uk