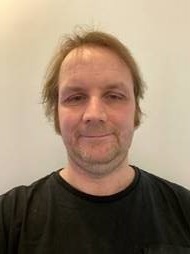 Ian Treger
ILM Level 5 Certificate
Hi Ian, Can you please tell us a little bit about yourself?  
My name is Ian Treger I am 43 and work for a Housing Association, I am married and have two children both in primary school.  My time is taken up by parenting, football and cycling.
Explain your job role and tell us a little bit about what you do, please?
I am business improvement officer for a housing association I mainly work on business improvement projects but am also responsible for the performance of the and the compliance of the Housing association.  My key achievements in this role include project managing the Association to achieving Investors in People Gold, Four star recognition and the recognition of being one of the top 100 places to work in the UK.  I also manage process improvements for the business and can highlight several different performance improvements that have happened following one of these reviews for example the reduction time it takes to resolve complaints and the reduction in the Associations former tenancy arrears.
Can you explain your career progression so far?
After finishing my under graduate honours degree at university I became a Housing Assistant for a local authority in that authority I then progressed to being a homeless officer, a housing officer and a service development officer where I project managed the implementation of the common housing register.  Following this the opportunity of a promoted post was presented to be so I become the homeless manager at a local authority before moving to my current role.
Which Course have you studied and why?
I studied the Level five certificate in Leadership and Management.  The reason I chose to do the certificate was I felt I had no formal qualifications in management and in order to progress my career further a formal qualification in management would be helpful.
How have been able to use your learning within your workplace?
I found all of the courses I completed to be linked into my day job and used my own organisation and own working practices as examples of where I would use the skills learned.  Every essay I wrote I passed to my line manager and on occasion the findings of my essays were used to inform change and improvement.  The fact that the individual courses could be linked into day to day working was a huge bonus.
Would you recommend your course to another professional looking to develop themselves?
I would fully recommended ILM to others and even for use as a whole for companies.  The variety of modules that are available to complete this course allows you to hone in on skills you may not have or need to improve.
Ian, can you explain how you found your learning experience overall?
Overall after getting my head round the online learning and no lectures part I found the learning experience fantastic.  Key thing to remember is the lecturers are absolutely there to help you so don't feel bad about contacting them they are helpful and insightful and will put you on the right track.
Are there any other comments you would like to include?
Only other point I would make about this is don't doubt yourself I initially I thought about doing the Level four certificate ended up doing the level five but kind of wished I'd aimed higher (it had been a long time since I had written an essay).
Thank you for your time, Kevin.
LEAVE AN ENQUIRY
If you would like further information on any of our courses – get in touch! Our skilled specialists are available to answer your queries on:
Freephone: 0800 012 6770
Email: info@dlctraining.co.uk