Post-nominals are letters used after a person's name to indicate their holding of specific awards, qualifications, and accreditations. You can use your post-nominals for professional communications, such as business cards and formal documents. They are also used by other people when addressing you in a formal manner or including your name in a document or article.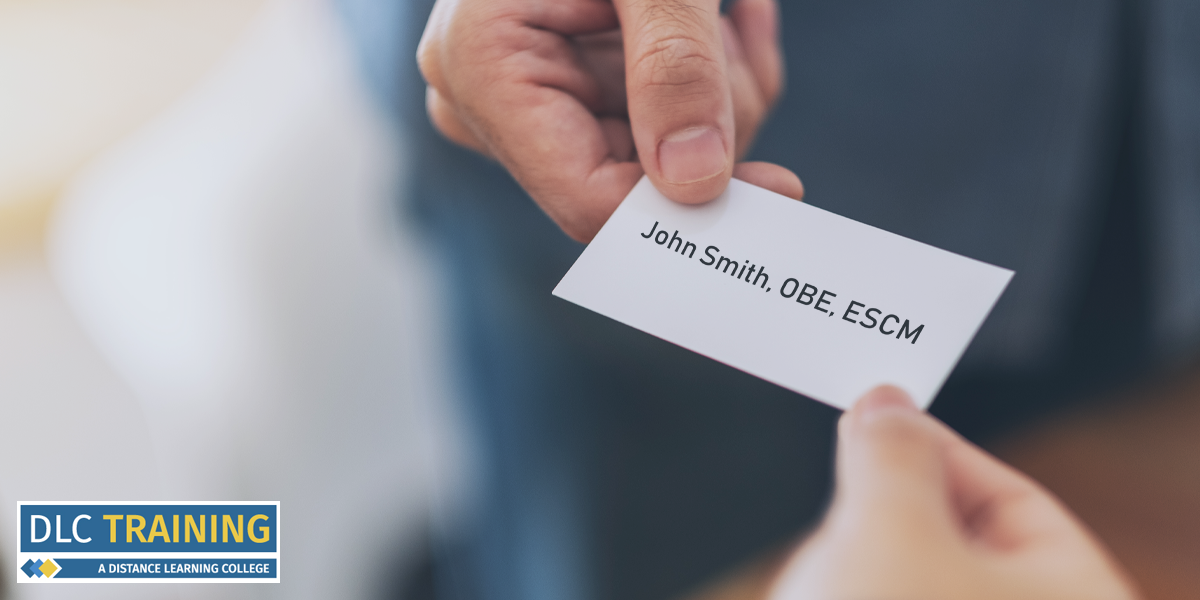 There are several different forms of post-nominal that you can have, and they are written in a particular order:
Civil Honours (such as an OBE)

 

Military Honours (such as the Military Cross)

 

Appointments (such as MP)
Qualifications (in ascending order, starting with undergraduate degree)
Memberships (from professional bodies, such as MCIPS, a membership offered by CIPS)
Here is an example of a person who has achieved Expert Supply Chain professional status with IoSCM and has also been awarded an OBE
John Smith, OBE, ESCM
And another example of someone who has achieved Level 4,5 & 6 CIPS and been awarded membership,  and has a Bachelor of Arts Honours,
Jane Smith, BA (Hons), MCIPS
Why should I have post-nominals?
Having letters after your name is certainly a good thing to work towards. They highlight a commitment to your profession, as most awards and accreditations that lead to post-nominals take years of hard work and dedication. 
They also demonstrate your level of competence within your industry. Post-nominals indicate to your employer, colleagues, and external contacts that they're working with someone who is credible, and qualified, which will instil confidence in your professional capability.
Post-nominals are also globally recognised, so can help when looking into further career opportunities not just locally, but around the world.
When should I use my post-nominals?
The main 5 instances where you may want to use your post-nominals include:
Business documents

 

Business cards
LinkedIn
Email signature

 

Your CV
DLC Training partner only with the UK's largest Awarding Organisations, completion of our qualifications will often enable you to obtain a high level status/membership, entitiling you to utilise highly recognised post nominal such as MCMI, MCIPS, PSCM.
For further information on courses available from DLC Training, we recommend you further explore the website packed website, or book a call with an Advisor who will provide further information on the post nominals available for each of the qualifications we provide.