The DLC Training CIPS (The Chartered Institute of Procurement and Supply) professional qualifications assess a learner's knowledge and competence through examinations. Each level of study is broken down into a number of study units, in which a learner is required to sit and pass an exam. Exam preparation is something many of us have not had to think about since leaving school and it can be daunting for learners who are planning when to take their exams. But don't worry, our CIPS expert tutors have created this great guide to help you prepare for your exams.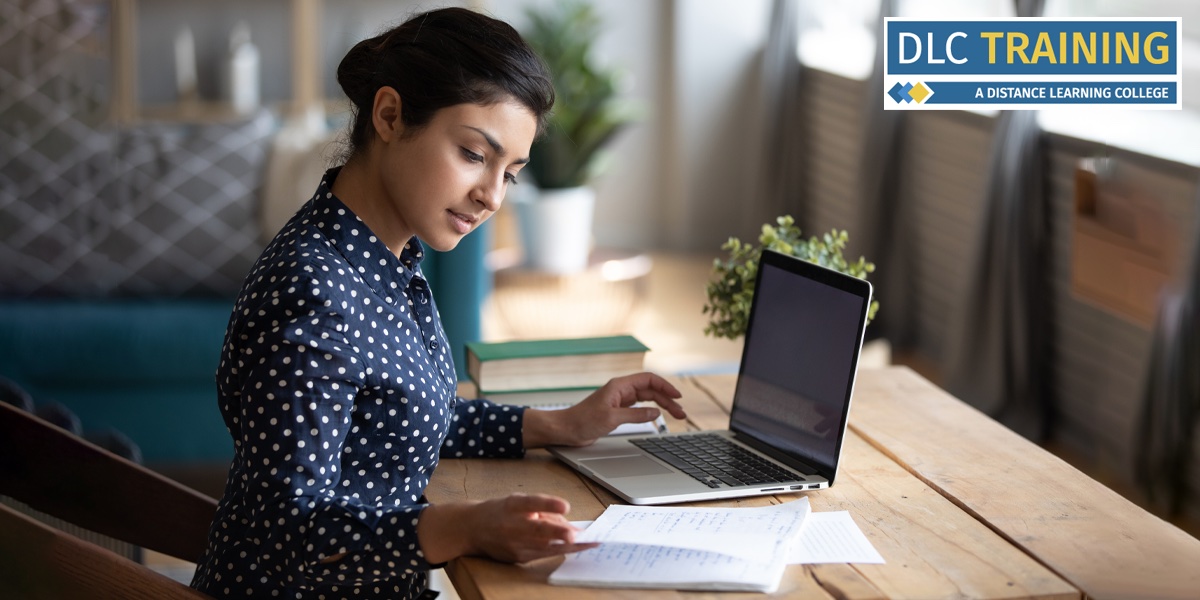 How many exams should I take in each exam series?
This question is always one of the first people ask.
Initially, learners may not be aware that they can schedule their exams to suit their individual requirements and have the flexibility to attend a CIPS-approved exam venue, to take their exams remotely, at home, or in the workplace.
From there, learners can begin to understand what their options are for taking multiple exams. In short, there are multiple factors to consider including; which level you are studying, how much time you're able to dedicate to self-learning, and of course, the pace at which you learn. Each of these factors will influence your decision-making process.
When should I take my exams?
At present, CIPS has set the following yearly exam timetable:
March
May
July
November
There are only a few weeks between the May and July exams, so it is best only to sit one exam in these months.  However, there are significant study times between the July to November and November to March exams, so it is possible to sit more than one exam in these periods.  
Regardless of your level of study, we would not advise considering more than two exams in any one exam period as there is a lot of material to revise.
When it comes to scheduling your exams, careful planning is needed. You need to take into consideration that at each level not all units have the same credit value, and exams vary in length and style.
What exams are part of my CIPS qualification?
The Certificate and Advanced Certificate (levels 2 & 3 respectively) each have five exams in total. They are all OR (objective response) or multiple-choice exams.
Levels 4 and 5 have eight exams, consisting of 6 OR exams and two written CR (constructive response) exams.
Level 6 consists of 7 exams, 4 OR exams and three written CR exams.  
All exams are computer-based, with results published 4 to 6 weeks after the exam series ends. 
What order should I take my exams in?
Our guidance to learners is to take exams in chronological order.  Often, material shared in a module will have been touched on in the previous module.  As an example, the first module of Level 4 (L4M1) provides a view of what will come in subsequent modules. While CIPS does not dictate the order in which exams should be taken, the learning material has been developed in such a way as to guide the learner through the material in chronological order.
We would recommend taking an exam as soon as you have fully completed your learning for that unit and have had time to complete the practice questions and exams set out on the learning platform. 
Booking your CIPS exams

 
For each exam series, CIPS opens the booking windows around six weeks prior to the exam series. Learners then have a period of 2 to 4 weeks to book their exam(s) for that series. Each series is spread out over a two-week period with one week of OR exams and another week of CR exams. 
There are normally three exam opportunities each day with places limited for each. When the booking window closes, learners are unable to book exams for that exam series or make changes to any existing exam bookings. If the booking window is missed, learners will need to wait for the next exam series to be able to book exams. 
If learners are unsuccessful with their exam, they can retake each one. There is a charge for each exam and/or resit which is why we always recommend being confident in your learning and fully prepared for each exam before you book. 
Our expertise tailored to meet your requirements
Studying for your CIPS qualification with DLC Training means you can access our support whenever you need it. Our tutor team have first-hand experience in the CIPS exam process and understands how to achieve a great result. They work with individual learners to plan out when they should aim to take each exam within their course time. The study support team help hundreds of CIPS learners each year with booking their CIPS exams for dates, times, and locations to suit their individual requirements. 
You've got this!

 
Now you know how we recommend planning out your exams, you can concentrate on enjoying your studies and progressing through your course. Don't forget to download the DLC Guide to Successful CIPS Exams* from the learning platform for useful information, expert tips, and amazing resources to help your preparation for each CIPS exam. 
*Exclusive guide available for CIPS learners studying with DLC Training. 
Written by: Jefferson Cooper, DLC Training Education Team Manager
For more information on our CIPS Courses click Here and don't forget to follow us on Facebook, Twitter, LinkedIn, and Instagram to stay up to date with new courses, qualifications, bursaries and ways to advance your career.