Your Learning Journey with DLC Training
Are you considering gaining your next qualification via distance learning? With DLC Training, this couldn't be easier. From the moment you enquire to the completion of your course, every step is done at a pace that suits you. 
To find out more about distance learning, check out our step-by-step guide below.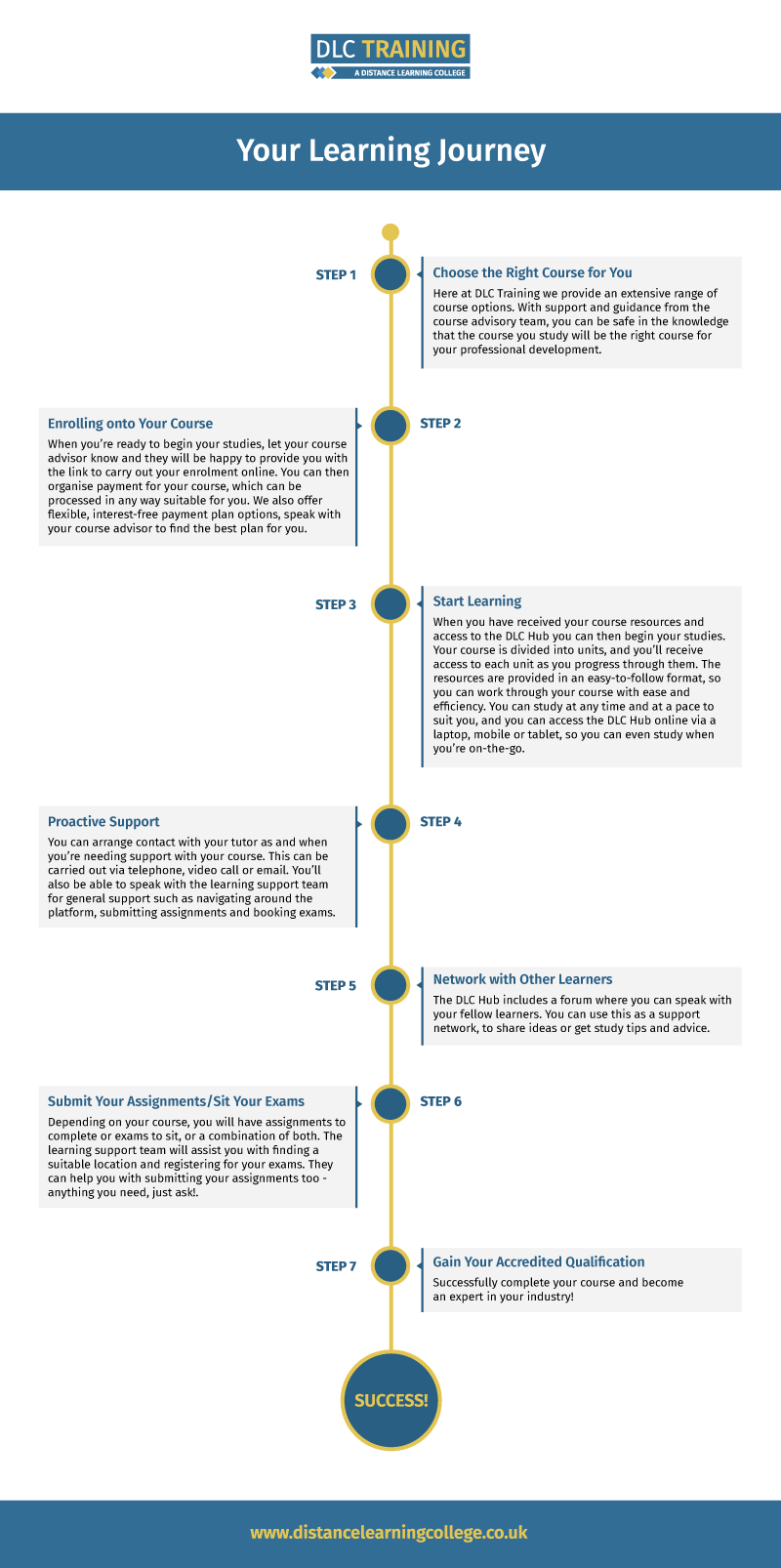 If you are ready to take the first step on your learning journey, contact our Course Advisor team today!
For more information on training and development, you can contact our business team, call 0800 012 6770 or email businessteam@dlctraining.co.uk. And don't forget to follow us on Facebook, Twitter, LinkedIn, and Instagram to stay up to date with new courses, qualifications, bursaries and ways to advance your career.