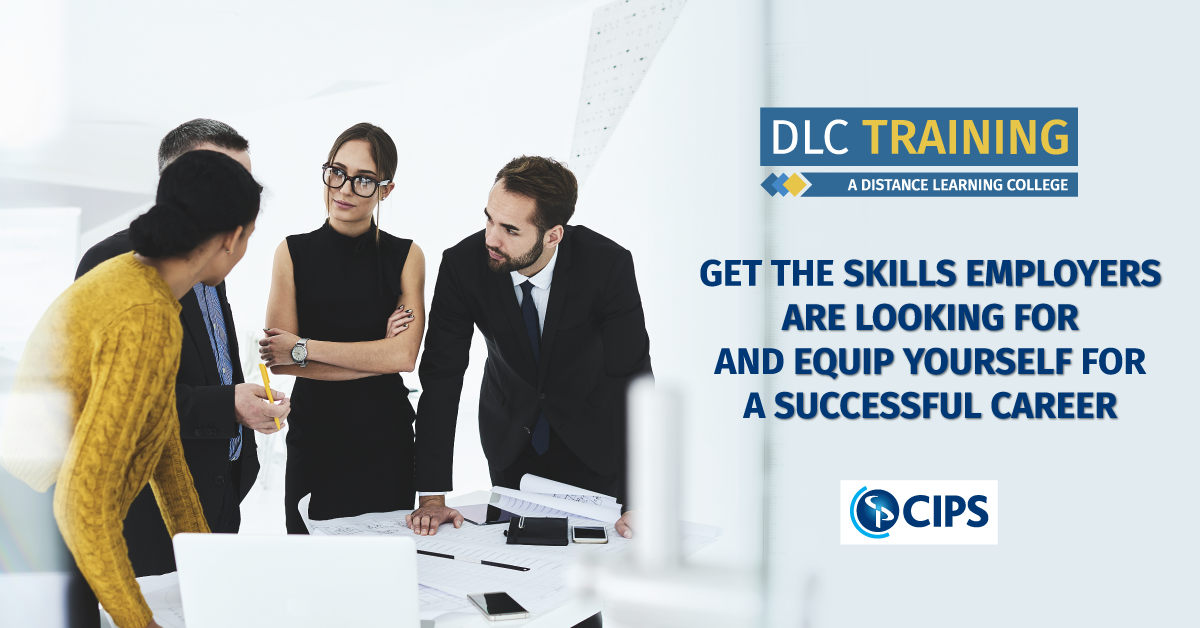 "65% of employers request CIPS qualifications (or studying CIPS)
when recruiting for a procurement role*"
Whether you're new to procurement or have extensive experience, we have the right level of CIPS qualification for you.
Our expert Course Advisors, are here to ensure they understand your background, development aims and career aspirations
to get you on the fast-track to success.

By providing you with CIPS e-books, a wealth of additional resources and MCIPS qualified one to one Tuition; we're certain that with DLC Training you'll complete your qualification with all the skills and understanding needed to be successful in a procurement career.
Not sure where to start? Here's a quick guide to the right level of qualification for your experience.
Certificate
For those looking to begin a career within procurement, with little or no experience, or where procurement and supply chain are becoming part their broader role. The Certificate is ideally suited to give students a foundation understanding of the industry.
Advanced Certificate
Designed for those with a foundation understanding of procurement, and with working experience within the industry. The Advanced Certificate will provide students with the capability to carry out procurement tasks and improve their skills.
Diploma
An ideal qualification for those progressing into junior and middle management procurement roles, or those supervising the procurement function. The Diploma is designed to provide the practical skills of procurement, how these fit into the procurement cycle and the part procurement has to play in the wider organisation.
Advanced Diploma
Created to provide the higher-level skills needed to improve organisational procurement. Ideal for those in senior buyer, contract and supply chain management positions, who need to understand management within the industry and the effect of decision making in procurement for the wider business.
Professional Diploma
Aimed at senior procurement professionals, designed to provide the analytic skills needed to work at a strategic level within procurement and supply. Once completed, students can apply for the prestigious MCIPS status.
Achieve MCIPS through DLC Training and gain the recognition you deserve as a highly qualified and experienced procurement professional. Those with MCIPS credentials can earn on average 20% more than non-qualified colleagues.
Your Expert Advisor is available to provide you with information, guidance and to answer your questions.
Call: 0800 012 6770
Email: info@dlctraining.co.uk
Visit our Live Chat –
Available 8:30am-5pm Monday – Thursday, 8:30am-3pm Friday: CLICK HERE
*cips.org