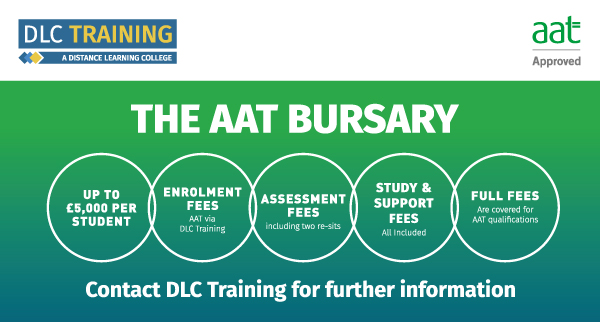 There has never been a better time to pursue a career in finance.
As businesses across the globe begin to regroup after the impact of COVID-19, having a strong finance team has become a top priority for companies of all shapes and sizes. This means there are plenty of new and exciting career opportunities available to those professionals already working in accountancy, bookkeeping or finance and for those individuals looking to take their first steps in the industry.
Choosing a career in finance means you are guaranteed an exciting career path, with opportunities to progress and develop.
AAT are recognised as a leading provider of Accountancy, Bookkeeping and Finance qualifications. The Institute works in partnership with the business community delivering qualifications that drive positive change in the industry and provides learners with the latest, most-successful ways of working.
Studying for a AAT Professional qualification with DLC Training means you can have access to unlimited support from an industry expert tutor, first-class learning materials, and the ability to network with peers and professional from across the financial sector. The skills and knowledge gained throughout your learning journey will ensure you are fully-prepared and qualified to being a career in finance, or progress to the next stage of your professional development journey. 
The AAT Bursary is designed to make qualifications more accessible to individuals within a lower income bracket.
*Applications for the Bursary must be submitted by 16/04/21.