Any career, or your dream career?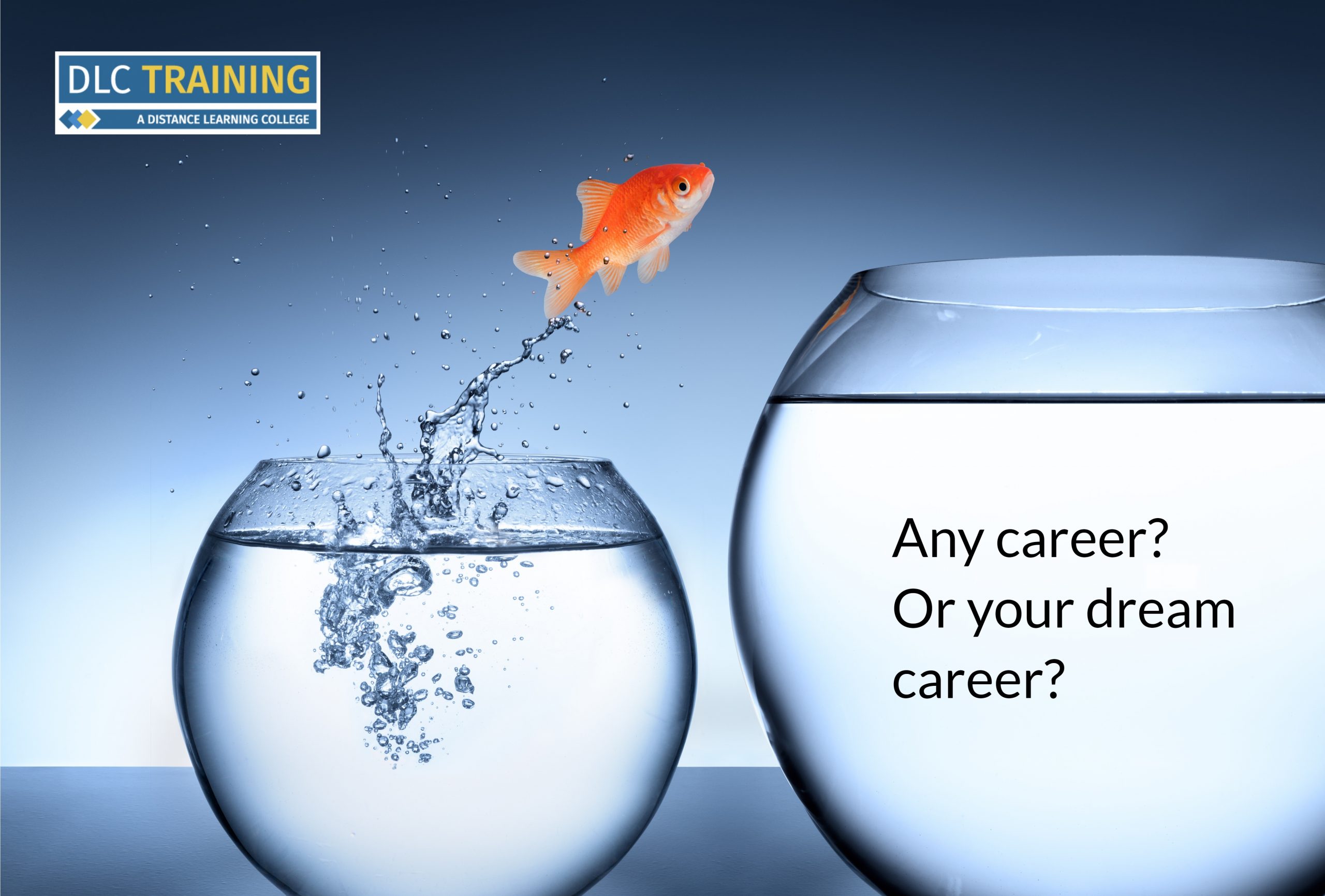 A recent survey carried out by Prospects confirms much of what we have been hearing from our Learners here at DLC Training, that many are thinking about a changing their career as a result of the changes enforced during the COVID pandemic.
32% of the survey respondents confirmed they were considering a career change.
A life changing decision such as this could be motivated by many things;
The decision may be out of their control, i.e. redundancy, reduced hours
Ready for a change after a long stint in the same career
Feeling your skills and talents are being under utilsed
Sense of being undervalued or taken for granted
Change of lifestyle, different commitments i.e. family
Whatever your motivations for considering a new career, it's not a change to be taken lightly, especially in the current climate, however recruitment agencies are reporting significant movement in roles and continue to promote vacancies.
Figures from the Office of National Statistics (ONS) demonstrate that the UK recession and drop in UK employment has had a higher impact on younger workers, those under 24.  Roles for this age group are more challenging to find, as graduates struggle to break into the jobs market.  If you're in the 24+ age bracket you will find more vacancies are available, businesses are looking for experience along with skills and the relevant professional qualifications.
Corinne Mills of Personal Career Management recommends an approach where you reflect on your core skills, for example if you're experienced in a customer facing role (i.e. retail) then consider a wide range of roles where you are able to utilise your experience.
As widely reported, the tourism and hospitality sector has been hugely impacted the current situation with professionals from these industries having to broaden their concept on what role they want, and often having to compromise in order to have a job, rather than their dream job.  Other sectors are reporting growth, for example in health and social care.
Job adverts nosedived at the beginning of lock-down, however Adzuna now report a steady recovery to 70% of adverts when compared to 2019, indicating that a significant of movement is still happening within recruitment.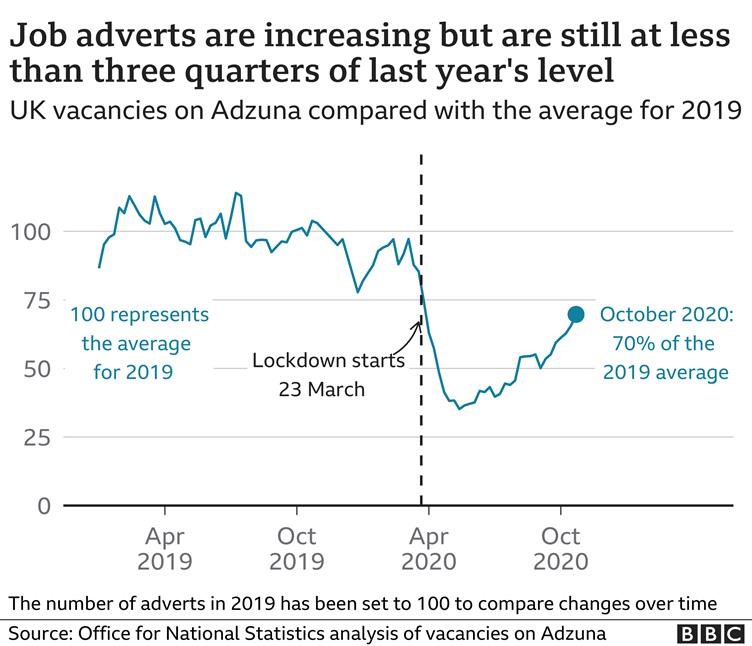 Now may not be the time to make any significant changes, the risk may feel too high, however this could be the time to consider the future possibility and prepare yourself for a change, whether that will require a move, sacrifice, re-training or brushing up your skills, it's good to have a plan in place.
Further reading;
Personal Career Management https://www.personalcareermanagement.com/about/
Prospects https://www.prospects.ac.uk/
Why not take a look at our website to find the perfect course for you to support you with changing your career, or progressing into a new role? We have a wide range of Professional qualifications to help you achieve your development aims.