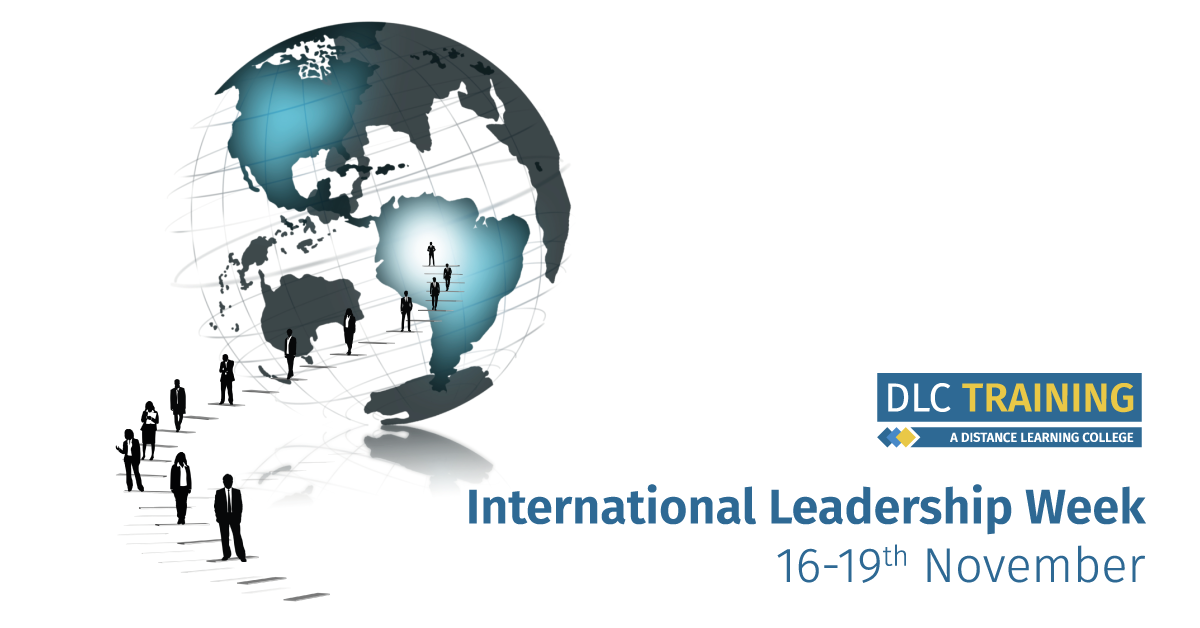 We all understand the value of good leadership, but how do we become (and remain) a good leader, are there any specific traits and skills we can identify?
Everyone has the potential to be a great leader, 2020 has provided us with a range of unprecedented challenges and you may find that your outlook as a leader will need to adapt to meet these changing circumstances.
Here at DLC Training we would recommend you consider;
Self Awareness : Key to developing your Emotional Intelligence is a strong sense of self.  Your communication skills, ability to perform your role well and confidence all stem from your ability to look introspectively at yourself.
'Self-awareness is a never-ending journey. There is no quota for self-awareness. It's a tank that can always be filled up more. The key is knowing with confidence where you are, where you're going and how you're improving with every opportunity that presents itself.' Lee Eisenstaedt (2019)
Relationship Building: Understanding the character and motivation of others will stand you in good stead when developing stronger connections.  When interacting with people it's key to evaluate what you know about them, your understanding of their personality this will enable you to forge a successful and fruitful relationship.
Authenticity : Being confident in your standards and values will enable you to act in an authentic manner, it's important to constantly review your viewpoints, ensure you are behaving, thinking and acting ethically.
Long Term Thinking : Looking ahead with a clear vision will enable you to be innovative and provide you with the confidence to embark on challenging tasks, working towards a greater goal. Strategic thinking is a skill which can be learnt, providing you with clear goals to lead your team towards.
Building Trust : A successful leader will be consistent, honest and accountable. Once lost trust is difficult to regain, so remaining honest is a vital part of being not only true to yourself, but a good leader.
'The essence of leadership is building bonds of trust in your organisation'. Colin Powell
Taking Responsibility : Good leaders have no fear of taking ownership for decisions, this will enable you to learn, grow and adapt.
Collaboration :  Your ability to work well with others will define your ability as a leader, understanding others, being sensitive to the needs of those around you and adapting your approach will enable you to develop trust and mutually beneficial relationships
Communication : Reflect on how open your lines of communication are, adapt the way you communicate with different people, at different times and be aware that it's not only the words you choose, but also the tone you utilise which will convey your message.
'Great leaders communicate and great communicators lead'.  Simon Sinek
Dismantle Silos : Silo mentality is inevitably linked with power. Eliminating these silos will improve collaboration and cooperation and ultimately increase productivity.  This can be a challenge, it's ultimately worthwhile and the results will speak for themselves.
It's vital that you continually update, validate and re-skill.  The working environment has changed beyond expectations during 2020, with more remote working that ever before, it's important to ensure you are adapting to the new working landscape and the requirements of your team.
To learn more about the leadership courses delivered by DLC Training visit the link below;
https://www.distancelearningcollege.co.uk/courses/leadership-and-management/